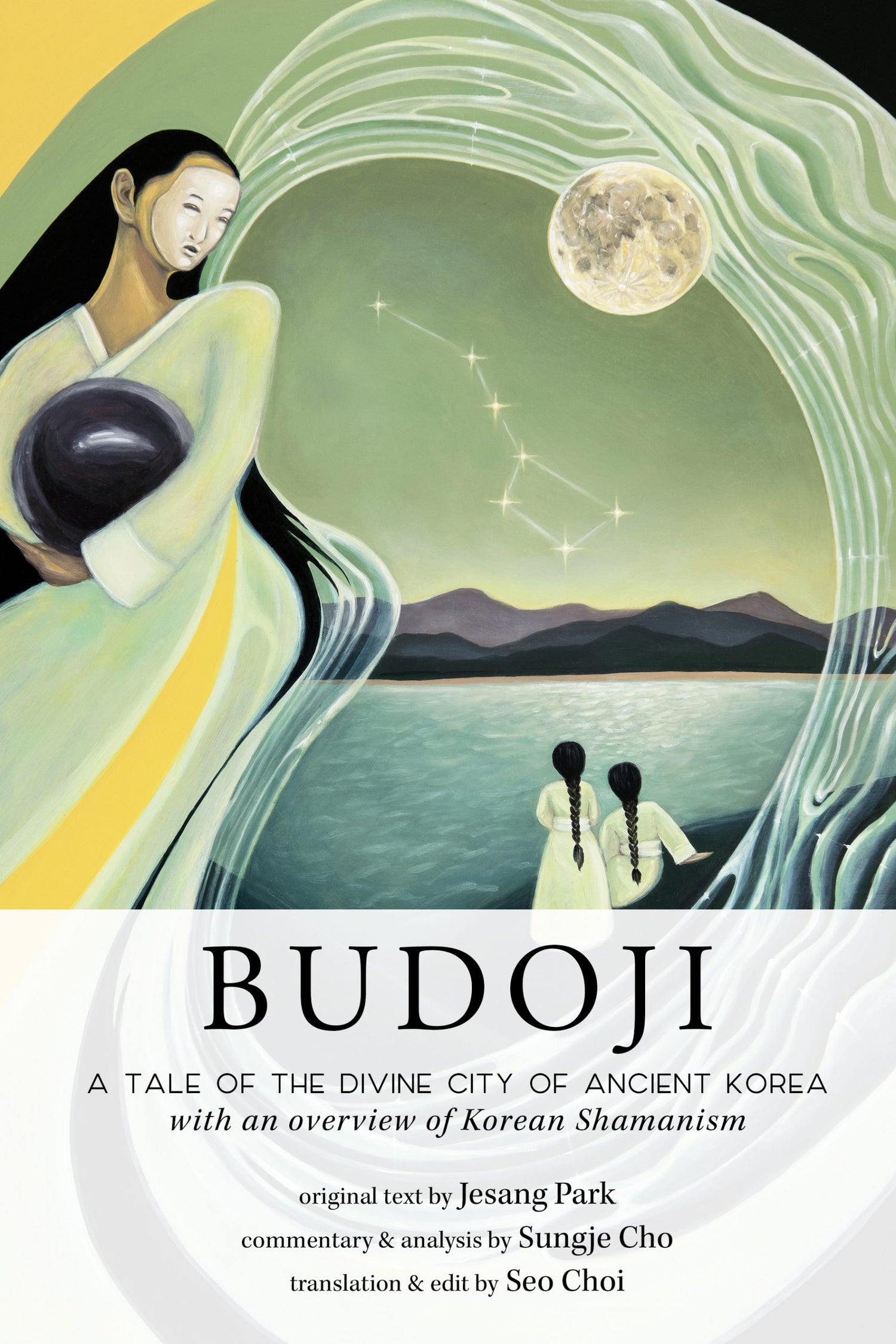 Budoji: A Tale of the Divine City of Ancient Korea was written by a loyal Silla official named Jesang Park (363-419 CE). It was a chapter in a larger collection of book called Jing Shim Rok, which was passed down through his family over the generations. It was later introduced to the world in 1953 by one of his descendants who was also a journalist.
Budoji contains the culture and early beliefs of Ancient Joseon, which include stories about the creation of the world as well as the origins, the evolution, and the migratory movements of the Korean people. The word Budo refers to both a capital city and to a nation that acts in accordance with the Divine. Together it means that the will of the Divine is fulfilled on Earth. This is the founding principle on which Ancient Joseon (GoJoseon), the kingdom of Dangun, was built upon.
Budoji tells stories of:
The creation of the universe and humanity by Goddess Mago
The migrations of four human clans from Mago's paradise
The Great Flood
The succession of leadership in GoJoseon including Hwan Ung and Dangun
Indigenous wisdom and culture lived by the people of the time
Commentary by Sungje Cho, Scholar of Korean Shamanism
There are many different versions of Budoji published in Korean, which share the original text interpreted with the various point of views of the editors, whether historical or spiritual. This edition from Alpha Sisters Publishing includes commentaries from the point of view of Korean shamanism.
Cho's further analysis and commentary for Budoji includes informations about:

The founding principles and governing laws of GoJoseon
Dong Yi Jok, the originating clan from which the Korean people are descendants
Chubu Gyeong, an ancient spiritual script passed down orally in ancient Korea
Samshin Philosophy, Korea's indigenous spiritual belief

With an Overview of Korean Shamanism

History of Korean Shamanism
About Korean Shamans
Various Types of Korean Gut Rituals
Korean Shamanic Gods/Deities
Korean Shamanic Tools and Their Significance
Beliefs on Death and the Afterlife in Korean Shamanism
Stories of Ancient Korea…
When we say "ancient Korea," what do we mean? Was it 500 years ago?
A thousand years ago? How about five thousand years ago?
The first-ever documented ancestral kingdom of the Korean people was Gojoseon (Ancient Joseon), established around 2333 BCE by Dangun. The myth of Dangun, his birth from the union of Hwan Ung (the son from the sky) and Ung Nyeo (Bear Woman) is well known, as recorded in the ancient text of Samguk Yusa written by Il Yeon, published on 1281 CE.
Much of what we see and read today in the West about ancient Korean culture is from the Joseon dynasty (1392-1897 CE), which is the most recent kingdom of Korea before modernization. Much of its culture was heavily influenced by foreign beliefs such as Buddhism and Confucianism. One may wonder then what indigenous Korean culture was like thousands of years before the adoption of the foreign beliefs.
What was it like in the beginning?
Budoji: A Tale of the Divine City
Sungje Cho
Sungje was born in Daegu in 1953. He is an author, scholar, and educator. He received a doctorate in Korean Folklore with specialty in Korean shamanism from Dongbang Culture University and teaches courses related to Korean shamanism (Mu-sok). He served as an editor-in-chief of the World Shamanism Newspaper and is a member of various organizations such as Korean Shamanism Research Council and Association of Ancient East Asian Researchers. He is an author of many books in Korea, including Stories of Korean Shamanism inside Indigenous Culture, Mudang, Overview of Korean Shamanism, and Gods and Gut Rituals of Korean Shamanism. Sungje wrote the commentary as well as the Overview of Korean Shamanism in Budoji: A Tale of the Divine City of Ancient Korea.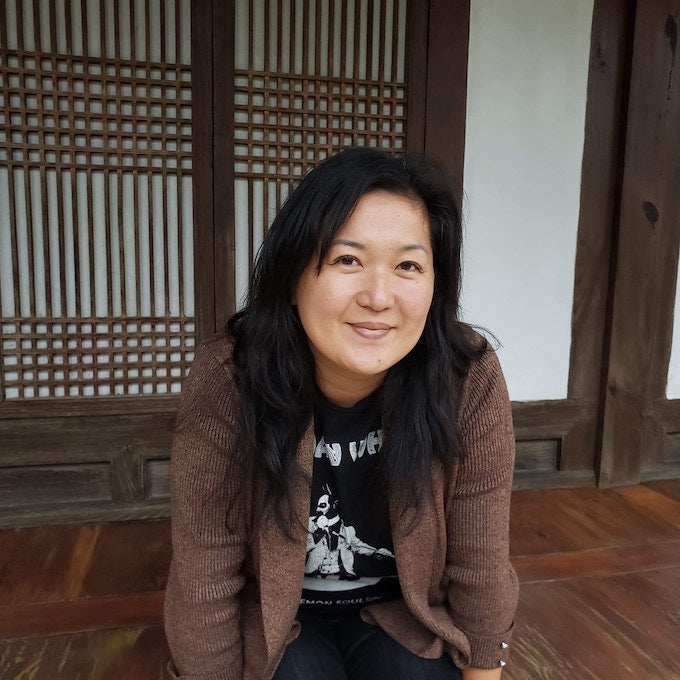 Seo Choi (Kelleher)
Seo Choi was born in Seoul in 1975 then immigrated to the States in 1991. She is a Korean American shaman, author, and the founder of Alpha Sisters Publishing. She is the creator of the Morning Calm Oracle, an oracle deck influenced by Korean ancestry and the author of Don't Be a B*tch, Be an Alpha book. Seo has translated, edited, and published a photo essay book by Chanho Park, Return: Korea's Rituals of Death, Spirits, and Ancestors. She is based in Atlanta, GA.
Meesha Goldberg
Meesha Goldberg was born in Queens, NY in 1983 and is a Korean American artist, poet, and farmer living in Barboursville, Virginia. Her primary medium is oil paint, which she uses to render realistic, mystical landscapes that speak to humanity's belonging and responsibility to the Earth. Goldberg has exhibited in galleries across the country with solo shows in Portland, Los Angeles, Seattle, and most recently at Second Street Gallery in Charlottesville with her installation "Daughterland."