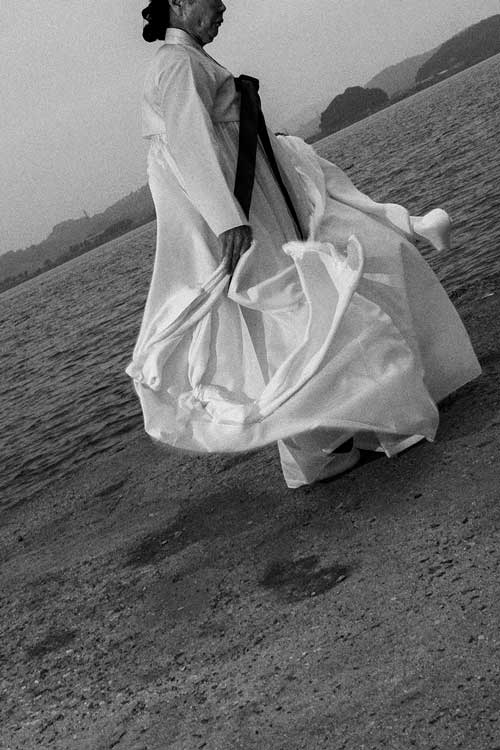 When someone dies, Koreans say the deceased "돌아가셨다", as in "Returned".
Where do we return to when we die?
Do we return to where we came from?
Why must we return there after death?
How should the living prepare for death?
These are the questions RETURN explores.
Preserving traditions that are disappearing fast in modern day Korea, Park captures our beliefs and ideas about death, afterlife, reincarnation and ancestral connections in stunning black and white photographs that emit the energy and spirit of the Korean people.
For a decade, Park traveled all across South Korea seeking how Koreans honor the deceased and their return, photographing funeral sites, Confucian ancestral ceremonies, Buddhist cremation ceremonies, and shamanic rituals. Time and time again, he found stories of the living intertwined with stories of the deceased. "How do we prepare for death? I think the answer lies with the stories of the dying," says Park in RETURN.
RETURN is an invitation to make a deeper connection to where you come from, your ancestors and ancestral land. It is an invitation to explore your life here and beyond.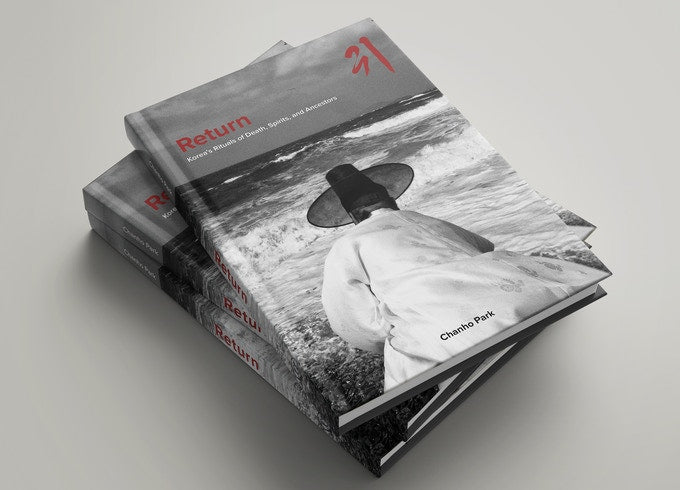 The Book
RETURN: Korea's Rituals of Death, Spirits, and Ancestors contains 83 black and white photographs, poems and essays by Chanho Park. The Book is a hardcover, 8.5″ x 11″ book printed in high quality artbook style.
Some of the 80+ photographs come with the author's notes and behind the camera stories on the specific photos, and the book also has a few longer essays by the author discussing his personal views and stories about death, afterlife, and reincarnation.
The manuscript has been translated and edited from Korean to English. The book is currently being designed and is anticipated to be ready for shipping March/April 2022. The books will be printed in South Korea, where Chanho will be involved in proofing and printing to ensure the best print quality of his photographs.
The Author
Chanho Park understands the healing power of photography.
Endearingly nicknamed "Photo Shaman" by the Korean shaman community, first by the late Manshin Kim Keum-hwa, Park continues his passion of documenting and sharing the magic of Korean spiritual culture and traditions in his art.
His photography has been globally recognized by the New York Times and in the photographic communities of Singapore, Argentina, Italy, and China. In 2019, Park was named Photographer of the Year by South Korea's FNC Photography World for his various projects.
Park lives in Seoul, Korea with his wife and two daughters. RETURN is his first photographic collection to include original poetry and essay.
In Stock Now!
This book is not available on Amazon or other book distributors. If you are interested in carrying this book at your store wholesale, please contactinfo@alphasisterspublishing.com.